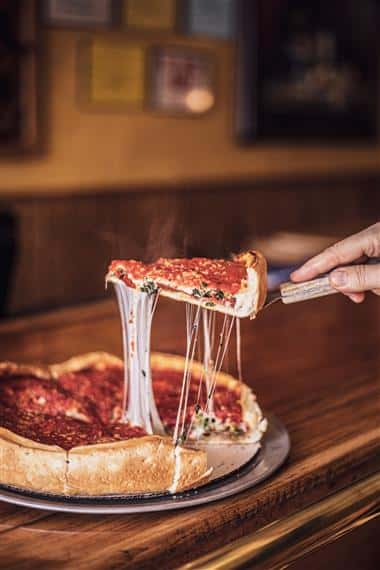 About Us
Sicilia's Pizzeria is located in one of America's greatest Italian neighborhoods, Providence's Historic Federal Hill. This specialty pizza has been a Federal Hill favorite for over 30 years.
We pride ourselves on making each of our pizzas; Crisy Thin Crust, Regular Crust & our Famous Deep Dish Stuffed Pizza, using the best ingredients.
Each pie is handcrafted using our homemade dough; generous handfuls of fresh mozzarella; and Sicilia's specialty sweet and tangy homemade tomato sauce.
The result is a hearty, classic Italian meal that features a soft cheesy center, a tangy savory marinara sauce, and a light, crunchy crust that alone or with toppings creates a flavorful and filling meal that will satisfy even the heartiest appetite. Enjoy!